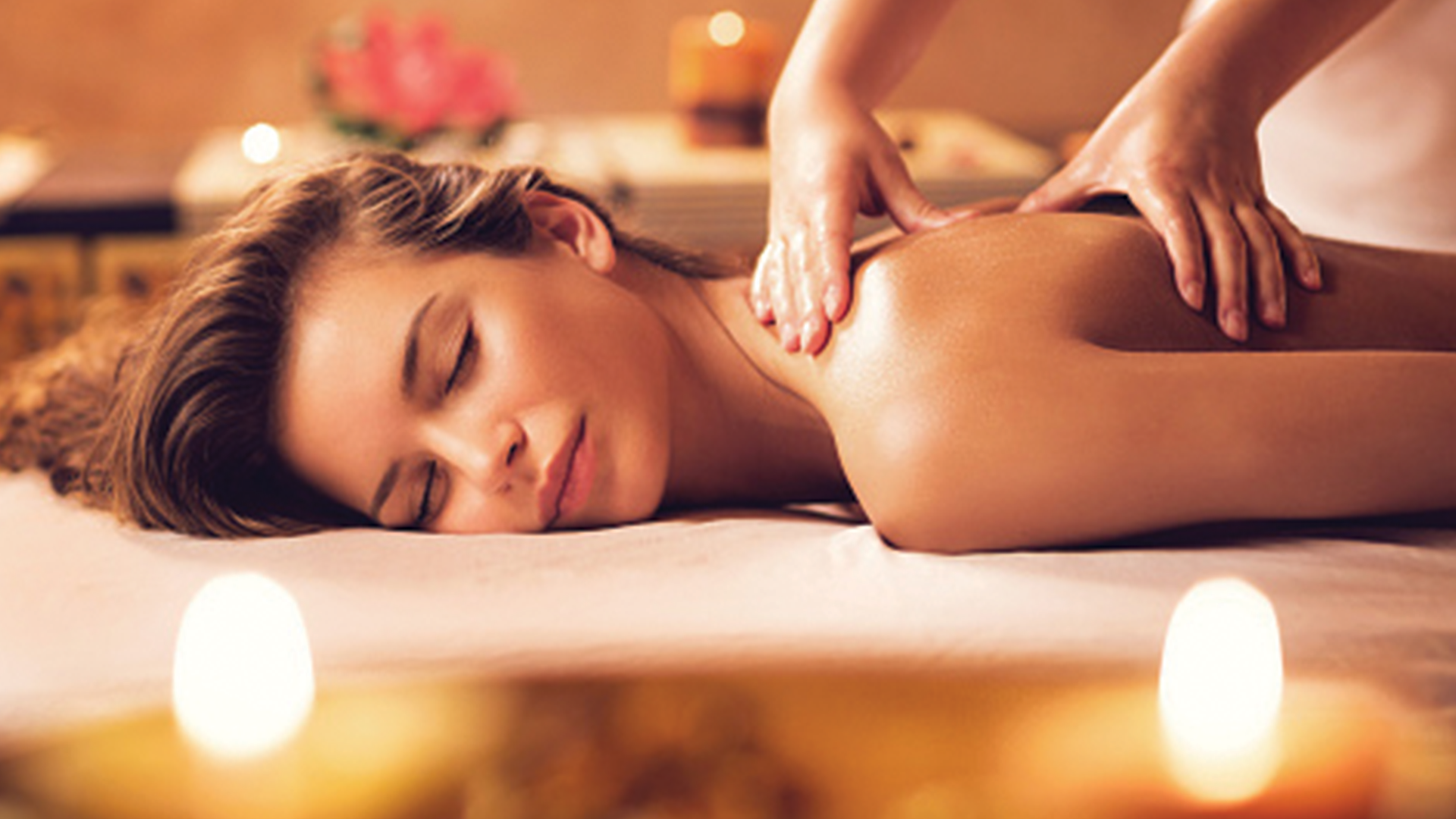 Stress!
Stress is a huge killer in today's society, and chronic stress causes such mental illnesses as anxiety and depression. The benefits of massage mean that a massage, in combination with essential oils, can help reduce blood pressure, reduce muscular tension, and even help to put the body in relaxation mode. Getting the chance to wind down and relax in a peaceful environment with quiet music and essential oils gives you the opportunity to breathe and clear your mind.
The massage techniques most commonly used to reduce stress include deep tissue massage, Swedish massage, and therapeutic massage.
A deep tissue massage is used to reduce stress. A deep tissue massage focuses on the deeper layers within soft tissues. Stress can quite often be caused by a buildup of tension within muscles that restricts movement and increases pain. A deep tissue massage aims to relieve tension by stretching and spreading muscle fibers and tissues in order for muscles to relax and loosen. Loosened muscles increases movement, decreases pain, and reduces stress.
Stress can be reduced through a Swedish massage. The main aim of a Swedish massage is to relax a person both physically and mentally through the manipulation of muscles. Manipulation of the muscles encourages them to relax and stretch to relieve any tightness or tension, reducing physical stress. Tightness and tension cause pain, increasing stress mental levels. The relief of tightness and tension through Swedish massage also decreases mental stress.
A therapeutic massage is regularly used to reduce stress. A therapeutic massage uses gentle pressure throughout areas containing soft tissues. The main aim of a therapeutic massage is relaxation.
A therapeutic massage increases localized blood flow.  The positive hormones give a sense of well-being, increase relaxation and reduce stress. Increasing blood flow can also help to increase tissue elasticity by rising muscle temperature. Increased tissue elasticity reduces tension and prevents muscular knots from forming. Reduction in tension and prevention of muscular knots reduces stress.
Blog by Birgit Christ Hatcher